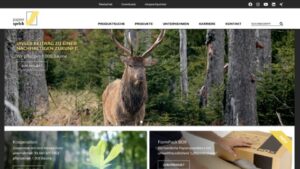 We are delighted that you have found your way to our new website. From now on, finding the right products or contact you need will be even easier. But our website offers you a lot more.
Highlights include the following:
Intelligent search function
and much, much more…
Navigation has been completely revised, with primarily visual elements guiding you on your visit. The terminal (device) you use is of no importance during this, as our web pages have been optimised for your desktop, tablet and smartphone. Other functions or being planned.
Have you, despite our taking every care, noticed a fault or error, or would you simply like to send us your feedback? Then we look forward to receiving your message.