A long tradition of eco-friendly packaging solutions
As a paper manufacturer, paper processor, machine developer and manufacturer, Papier Sprick is an integrated and leading provider of special applications and solutions involving paper-based transport packaging and packaging systems. Since 1883, customers in a variety of sectors all over Europe have placed their trust in our environmentally friendly packaging products and reliable machine systems. They profit from the many years of experience and extensive know-how we have amassed along the entire value chain.
Packaging system & consumables from a one-stop provider
Our packaging solutions optimise your packaging process. What is unique about us is that, as a paper manufacturer and processor of paper-based packaging media, we also have our own engineering division with an innovative design department. This means that, in addition to series machinery, we can also provide you with individual developments with consumables perfectly adapted to these. This enables us to achieve an extraordinarily high level of system stability, with packaging process malfunctions reduced to a minimum. Rapid and efficient realisation of individual integration and special solutions is all part of our daily work.
Maximum quality & reliability
We stand for a combination of sustainable and innovative products and maximum product quality. We endeavour to provide you at all times with the finest products at the most favourable prices. Our production is realised with a total of 2 paper machines, 6 corrugated cardboard systems and our own engineering division at four production locations in Germany – for 100% quality made in Germany. Our own fleet and numerous storage and sales locations all over Europe mean we can deliver our products speedily and with consistent reliability to you.
Trust & extraordinary customer service
We attach enormous importance to long-term customer relations anchored in trust, and our employees continually look for innovative and customised solutions on your behalf. We continually question that which is tried and tested, again and again, while never losing sight of your particular wishes. We aim to make competent consulting even better and rapid processing even quicker, with our goal being a successful future for us all! We are a trusted partner of retail, commercial and industrial customers in a variety of sectors, including the automotive industry, building suppliers, the wood and furniture industry, logistics, mechanical engineering, online, mail-order and packaging dealers, paper processors, corrugated cardboard manufacturers, etc.
Sustainable environmental protection & conservation of resources
We produce eco-friendly packaging media made of recycled material to protect your products during transportation or storage. Our certified production facilities are all located in Germany and conform to the latest environmental standards. Production and processing at a single location means that transport routes can be dispensed with, considerably reducing our CO2 emissions. We strive to reduce the burden on our environment and consumption of resources to a minimum. We work with a closed water circuit and have our own combined heat and power plant and heat recovery ventilation system.
Teamwork & satisfaction
We believe in thinking outside the box. Our work is shaped by inter-departmental and inter-location cooperation in a single team. Mutual support, an extremely independent approach to work and individual development options are as important to us as structure, organisation and communication on an equal footing. In this context, flat hierarchies help us to achieve our goals. As a training company, we also place our faith in these particular "renewable resources".
Tradition & future
We at Papier Sprick know from experience that contemporary challenges must be embraced if one wishes to shape the future. The Papier Sprick story began in April 1883 when Eduard Sprick founded the "E. Sprick Papier Pappen" wholesale company. The development of Papier Sprick was heavily influenced by strong corporate personalities. Join us on a journey through the exciting and eventful history of our company, an enterprise that is now in the 5th generation under the management of brothers Andreas and Stefan Sprick-Schütte. Then as now, Papier Sprick continually expanded its lead on the market. The future looks extremely bright for us as, thanks to the development of product innovations, clever investments and carefully considered strategic decision, our positioning is excellent.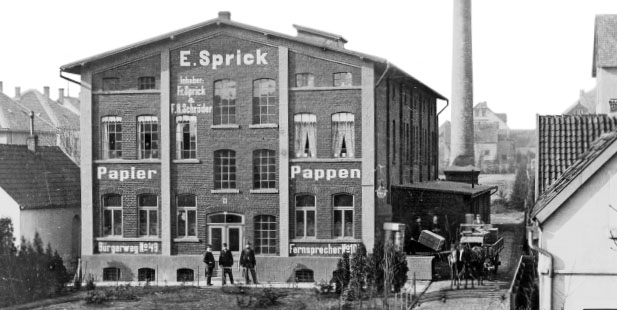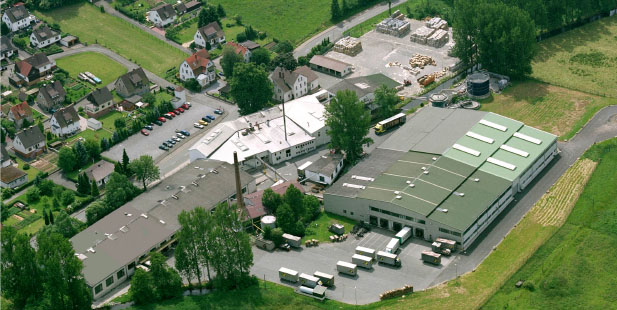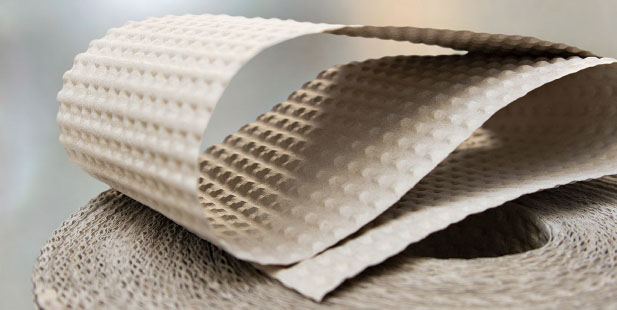 Sustainability is important for us