The majority of consignors are oblivious to the fact that awareness of packaging for shipping represents a significant touchpoint on the customer journey.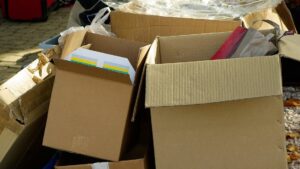 In online business in particular, packaging for shipping plays an increasingly important role in advertising psychology.  It shows your customers that you understand the importance of delivering undamaged goods. You can reflect this concern by selecting appropriate filling material or the right intermediate layer for your shipments. In addition to the unhappy memories it creates, a product with transportation damage also generates additional costs in the form of returned deliveries. 
Another issue is selection of the right packaging material. Choose sustainable materials such as recycled paper, and only use as much material as necessary. Avoid oversized cartons or plastic filling material – and the customer will thank you for this. 
Eco-labels such as the Blue Angel provide the customer with information on the sustainability of the material. These measures on their own will ensure that the customer retains happy memories of you for a very long time and guarantee a positive purchasing experience. 
We can provide you with support in the change from plastic to recycled paper as a filling material for your packages. Simply click HERE!