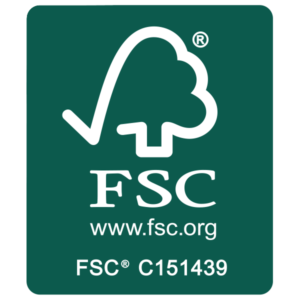 Buyers recognise that the FSC® label stands for wood and paper products from sustainable and controlled forest management.
The certificate is awarded following a successful audit conducted by an independent third party and repeated at least once every year. Around 200 million hectares of forest around the world are FSC® certified – with approximately 1.35 million of these in Germany.
Among other positive effects, FSC® certified forests promote biodiversity and an increase in natural mixed forests. As an ecosystem, FSC® certified forests absorb more CO² in the long term and react with greater stability to the changing climate. FSC® ensures that forestry workers receive fair wages and encourages greater citizen participation in the forest.
Further information at https://www.fsc-deutschland.de/de-de.